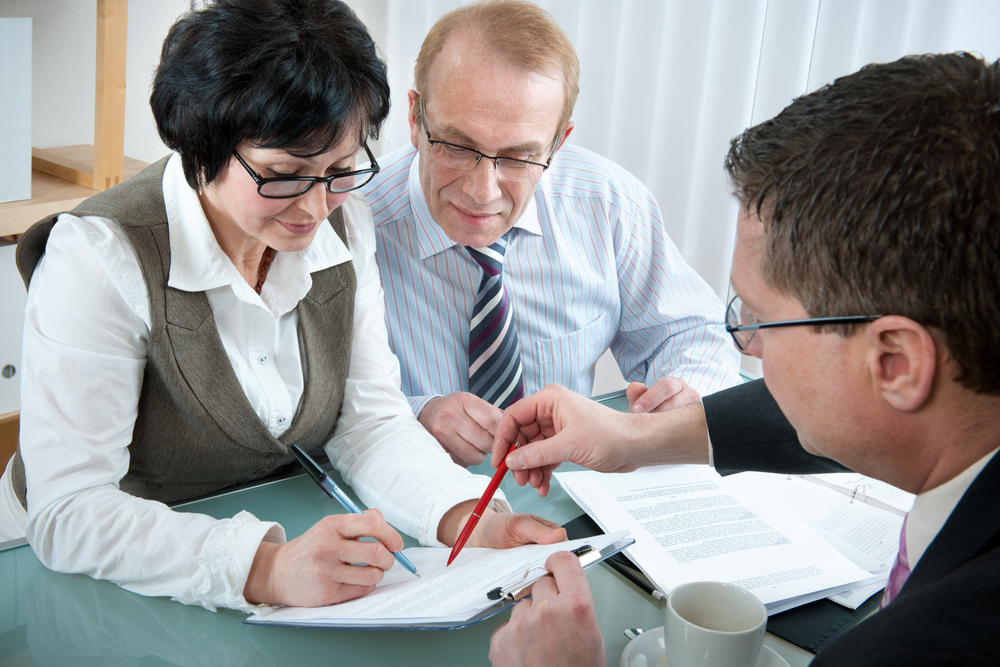 Tax season is already in full swing, and some Americans have already filed their tax returns. However, often the early tax filers have simple taxes that are easy to complete. If you have complex tax circumstances, you may be tempted to file for a tax extension to buy you more time.
The problem is, a tax extension isn't always the answer to tax issues. Instead, working with a reliable tax preparer can help get your taxes filed on time and penalty-free.
Tax Extensions Can Drag Out Tax Preparation Issues
Filing for a tax extension allows you to have until October 15 to finish filing your taxes. That can sound pretty good, considering that it gives you an extra six months to complete your tax preparations and filing. But there are several downsides to filing a tax extension.
Still need to pay taxes on April 15 – While the IRS will accept an extension on the actual filing of your taxes, if you owe taxes, you will need to pay them on April 15. Some people ask how they can know how much to pay if their taxes are incomplete, and the answer is—you can't know exactly. But that doesn't matter to the IRS, penalties will still be applied for nonpayment or late payment.
Married couples don't receive extra time for filing changes – If you are a married couple, you will not have extra time to change your filing status from joint filing to married filing jointly. You will still need to have your status determined by April 15.
IRA contributions cut off is the same – April 15 is still the cut off for contributions to a Roth IRA and traditional IRA. Filing for a tax extension doesn't change this deadline.
Can't recharacterize your IRA contribution – Thanks to the Tax Cuts and Jobs Act, you can no longer recharacterize your IRA contribution even if you file for an extension.
Also, in the unlikely event that you find that you don't need to file a tax return, by filing for an extension, you may leave the IRS confused. They may require you to file a tax return anyway since you filed for an extension.
Change Your Tax Season With Our Tax Preparation Service
Rather than dealing with the issues that crop up with tax extensions or trying to manage your tax return on your own, you can rely on our tax preparation services to drastically improve your upcoming tax season.
Help You Be More Organized
Working with our accountant can help take the disorganization and stress of tax season off of your plate. Instead of trying to organize what you might need on your own, you can work with our accountant to know exactly what paperwork is needed to file your taxes properly.
Find All Applicable Deductions And Credits
Tax law is constantly changing, and it can be nearly impossible for the average taxpayer to stay on top of these changes. Rather than trying to tackle tax law on your own, you can rely on our accountant.
With the help of Adrian, you can feel confident that he will find all the tax credits and tax deductions that are applicable to your taxes. That way, you will never overpay on your taxes and may receive a hefty return instead!
Determine Taxes Owed
Depending on your tax bracket and other factors, you may end up needing to pay taxes. However, you don't have to resign yourself to paying high taxes with the help of our accountant when it comes to your tax preparation.
There are a number of saving strategies that our accountant can help you use to assist in keeping more of your income. During your consultation, he will be able to provide you with tailored insights.
File Federal And State Tax Returns
After your taxes are completed, our accountant will take care of filing both the federal and state tax returns. If there are any errors in the filing, our accounting firm will take care of it with the IRS, so you don't need to stress.
Assist In Planning For Future Tax Savings
Once your taxes are filed, our accountant can help you prepare for the next tax season. Along with advising you on what to do with your tax return, he can advise you about tax-free contributions, upcoming credits you may qualify for, and more.
For expert accounting help with your tax return, you can count on AA Tax and Accounting Services. Our accountant can get your taxes in order and properly filed with no need for an extension. To work with our accountant, please contact us today to schedule your consultation.