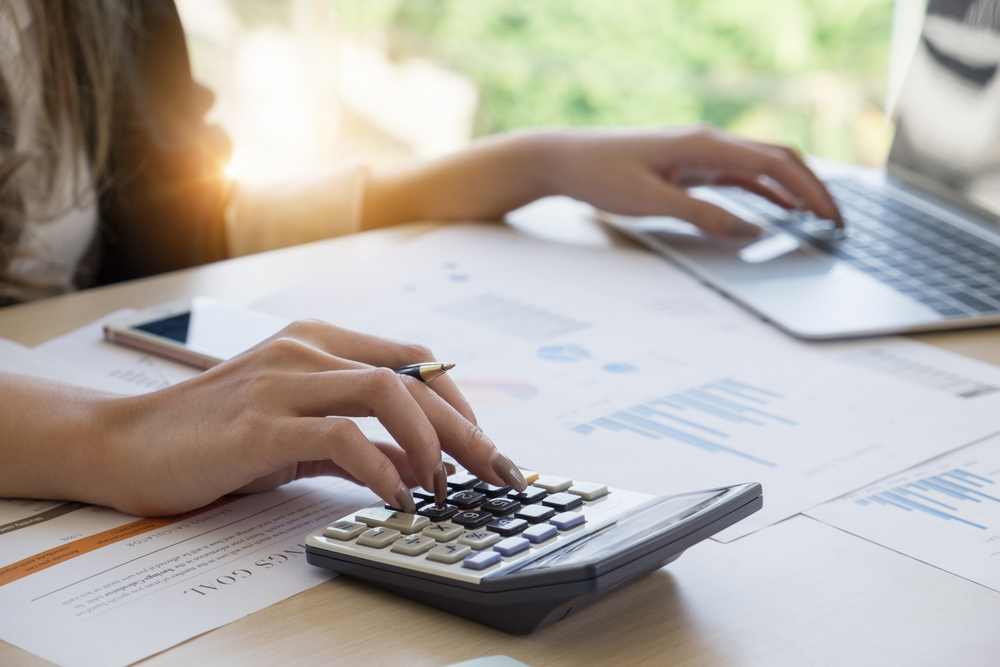 Business owners are often faced with the decision of whether or not to hire a bookkeeper. Regardless of whether they bring the bookkeeper in-house or outsource their company bookkeeping, it can be difficult to determine the necessity of a bookkeeper when the business owners aren't sure what a bookkeeper exactly does.
While the exact responsibilities of a bookkeeper can vary depending on the company needs, there are some basic bookkeeping duties that our accountant here at AA Tax & Accounting Service often performs for our local Cedar City business owners.
Daily Duties Of A Bookkeeper
While different organizations will have various requirements for their bookkeepers, there are some standard daily tasks that most bookkeepers perform for businesses.
Accurate Financial Communication
One of the parts of a bookkeeper's daily duties is providing accurate communication on the various financial matters of the company. Bookkeepers often field questions from employees regarding payroll, update bosses on financial matters, and record transactions with information from coworkers, such as submitted receipts for reimbursement and other issues.
Without a bookkeeper, keeping track of various sizes of expenditure, reimbursement, petty cash dispersal, receipt recording, and other daily financial matters can become lost in the crush of other business matters. When these kinds of financial details slip through the cracks, it can lead to inaccurate reports and issues when it comes to itemized business tax returns.
Manage Financial Accounts And Records
Bookkeepers spend a significant amount of time on managing and maintaining company financial records and accounts. Performing continual financial maintenance by doing things like bank reconciliation and general ledger management can take up a good deal of time.
As well as performing regular tasks, there are various financial duties to take care of daily, such as receiving payments from clients and vendors, creating reports for the appropriate people, and other matters.
Maintain Budget And Inventory
Often, bookkeepers are involved in helping maintain a business' inventory, as they understand where the current budget and finances stand. Bookkeepers will track what inventory is available, what has become damaged and unsellable, and what inventory sales are made. That way, the revenue is accurately tracked.
Also, with a bookkeeper to track expenditure, projects are able to be kept more on track and within the budgetary constraints. Often, even if your bookkeeper isn't part of the project committee, they stay in communication with the project lead to ensure costs are accurately tracked and reported.
Other Bookkeeper Responsibilities
The size of your business may also leave your bookkeeper with other responsibilities. These tasks may not occur on a daily or even weekly basis, but they are critical to the operation of your business. Some of the other responsibilities you may turn over to a bookkeeper are:
Payroll processing – Ensuring that your employees are paid accurately and on-time is essential to keep up morale and trust. Bookkeepers make sure that the payroll is correct before processing it and ensuring that your workers are paid.
Tax preparation and file – With quarterly taxes to pay, it is essential that you have a bookkeeper to keep your taxes on track, as well as ensuring your business taxes are properly prepared and filed.
Account reconciliation – Usually a monthly task, a bookkeeper will carefully go over all your accounts to make sure that they all accurately reflect the correct financial statements. If there are any issues, a bookkeeper will research and resolve them to reconcile your accounts.
Develop financial reports – Depending on how often you request them, your bookkeeper can draw up financial reports for you. That way, you can receive an overview of your business' financial status.
Depending on the experience of your bookkeeper, you may have access to more services. So, if you need further accounting services along with your bookkeeping, our accountant can help.
Bring Your Bookkeeping To AA Tax & Accounting Service, LLC
By outsourcing your bookkeeping needs, you can avoid needing to find, train, and motivate an in-house bookkeeper who may not have the experience you need. Instead, working with our accountant provides you with an experienced bookkeeper and accountant who can help keep your financial matters on track.
To set up your bookkeeping consultation with our accountant, feel free to contact us. We look forward to helping you navigate your bookkeeping and support you in your financial endeavors.