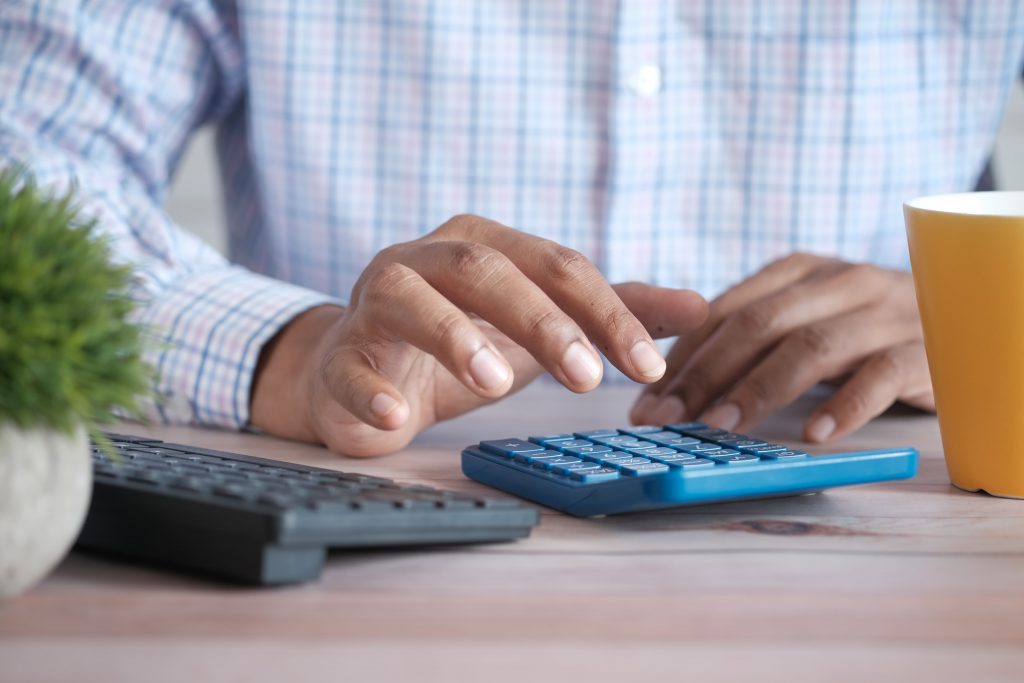 Have you ever returned home after a day of errands only to realize all the money is gone from your wallet?
Or maybe you logged into your credit card's online portal only to be shocked by a high card balance. Credit card debt is on the rise — the average American family has about $6,270 in credit card debt, according to the most recent data from the Federal Reserve's Survey of Consumer Finances.
Although most people think about accountants helping out around tax season, they can also manage your finances all year long.
If you've noticed an uptick in your spending habits or you need help creating (and sticking to) a budget, a personal accountant can assist you in lowering your debt and increasing your net worth.
Whether you are a high-income earner, have multiple income streams, or are working your way out of debt, an accountant can help you take control of your finances.
Follow along as AA Tax & Accounting Services, LLC explains why you need to talk to an accountant about your finances.
Increase savings
No matter what your income is, you should be setting aside money into your savings. There is a lot to consider, from your emergency fund to your retirement savings, and it can be overwhelming trying to determine how much of your salary you can comfortably set aside.
When working with a personal accountant, you will sit down and examine your finances together, combing through where your money is going each month.
Are there areas where you are spending unnecessary money?
Do you pay for subscriptions or services where the amount you use doesn't justify the cost?
Your accountant will work with you to determine where every dollar of your paycheck should go by creating a budget. By using a budget, you'll ensure you aren't spending too much in any given area while also putting money into your savings funds and paying off any debts.
Lower debt
While building up your nest egg is extremely important to set yourself up for success in retirement, you also want to focus on paying off any debts you've accumulated over the years.
Whether you have a couple of thousand dollars in debt or are in the six figures, it can seem daunting when looking at that number. Your accountant will work with you to put together a plan of action you can follow to pay off your debts, allowing you not only to put more money towards savings but improve your credit score simultaneously.
Analyze your investments
If you've put a portion of your savings into investments, you may be wondering if you made the right moves financially. An experienced personal accountant will be able to review your investment portfolio and identify which investments are worth keeping and which ones may be worth moving on from.
Their primary goal is to make sure you are investing in areas with good returns, helping you to become more profitable and increase your net worth.
Save time
Tax season can be a stressful time for many. Without maintaining the proper tax forms and financial records throughout the year, you may find yourself scrambling when it is time to submit your taxes.
Instead of tracking your expenses and keeping your financial records organized throughout the year, your accountant will handle the heavy lifting for you. This saves you both time and stress, allowing you to spend time generating more income, invest in new business ventures, or hang out with your family and friends.
Tax consulting services in Cedar City, Utah
If you're looking to get out of debt (or prevent getting into debt), the certified public accountants at AA Tax & Accounting Services can help you get your finances in order. We have the experience to guide individuals on the best strategies for maximizing their savings and investments while lowering their debt-to-income ratio with our full-service accounting services.
If you have been looking for a full-service accounting firm, you don't need to look any further than AA Tax & Accounting Services, LLC. Contact us to schedule an appointment.