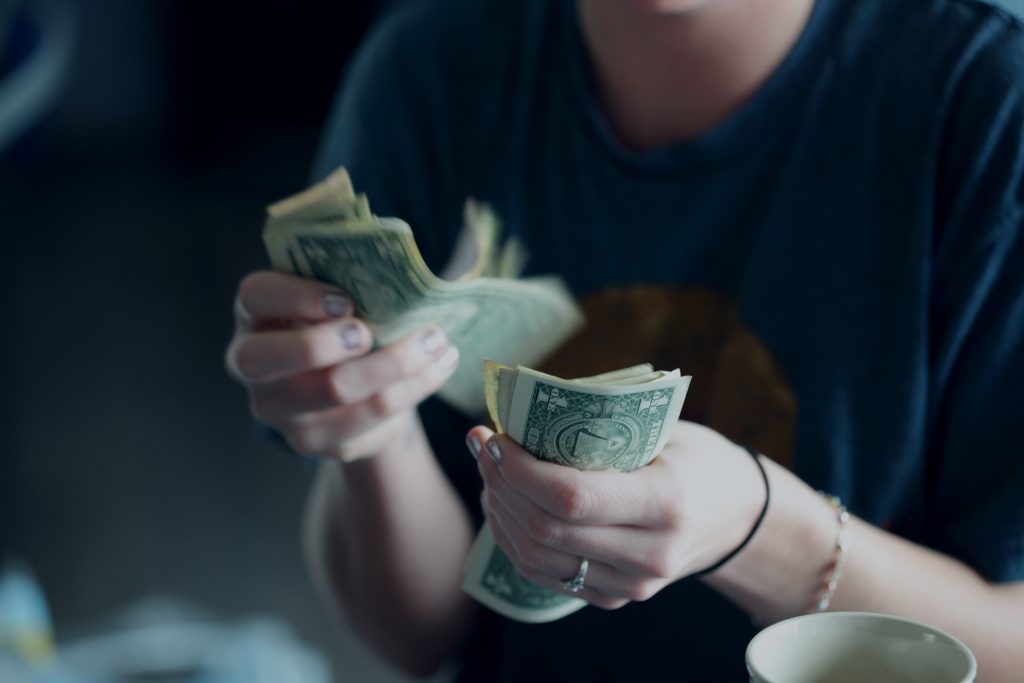 Do you have a monthly budget for your family that you stick to each month?
If you've been doing it for quite some time, you may have noticed the increase in the price of food, gas, cars, and other necessities you need — this increase in cost is known as inflation.
What exactly is inflation and how does inflation affect my monthly budget?
Inflation is when the cost of goods or services goes up. While inflation can affect any purchases you make, it is most noticeable on items you purchase regularly. Ultimately, inflation means that the dollar doesn't go as far as it once did, costing you more for the same amount in the long run.
Although minor inflation may not seem like a drastic change, inflation can make it challenging to meet your financial obligations, such as your monthly budget.
Follow along as AA Tax & Accounting Services walks you through a few steps you can take to deal with inflation in your monthly budget without relying on your credit cards and accumulating unnecessary debt.
Stick to a monthly budget
One of the most effective ways to beat inflation is to create a monthly budget and stick to it. By monitoring where your money is going and what it is being spent on, you'll be sure to only spend the money you have in the bank (preventing a buildup of debt on your credit cards).
However, one of the biggest problems with monthly budgets is that people underestimate how much they will need for specific goals, causing them to go over budget each month.
Set realistic goals for groceries, dining out, gas, and other necessities to ensure your purchases align with your family's needs. At the beginning of the month, allocate your money to each goal and stick to these spending limits to help beat inflation costs.
Because inflation is continually on the rise, use your budget to determine where you can curb your spending habits. If you decide you need to increase your grocery budget, you'll need to pull that extra from another category or change your shopping habits.
Find ways to cut spending
Setting and sticking to a budget is one of the most effective ways to beat inflation — but you may also be looking for ways to increase the money being dispersed throughout the budget. If there isn't a way to increase your monthly income streams, it may be time to get creative and determine where you can cut back or change your habits.
Easy changes include opting for store brands over name brands or utilizing coupons or discounts to determine your weekly groceries. By allowing your money to stretch a bit farther each month, you'll be able to allocate those funds elsewhere in your budget.
Evaluate your monthly expenses
Another way to save some additional money in your budget each month is to evaluate all of your expenses.
Are you paying for anything that isn't completely necessary?
Do you have monthly subscriptions to Netflix, Hulu, HBO, Spotify, or other subscription services?
Do you grab a specialty coffee on the way to work every day?
Are you letting groceries go to waste and eating out multiple times a week?
Spotting areas in your budget to cut back and eliminating those expenses will allow your money to go a lot further.
Don't forget about savings
If you're struggling to stay within your monthly budget due to inflation, you may find yourself cutting into your savings or skipping adding money each month. By utilizing tactics to lower your monthly expenses, you will still save money without accumulating debt.
Along with saving money, it's important to continue saving towards your retirement goals. With the inflation you see today, you'll also need to consider how inflation will affect your retirement goals. Make sure you're considering your retirement portfolio as the rate of inflation increases over time.
If the thought of inflation is stressing you out, the AA Tax & Accounting Services team can help you execute the right tax strategies to maximize your nest egg for retirement. Contact us to schedule an appointment.