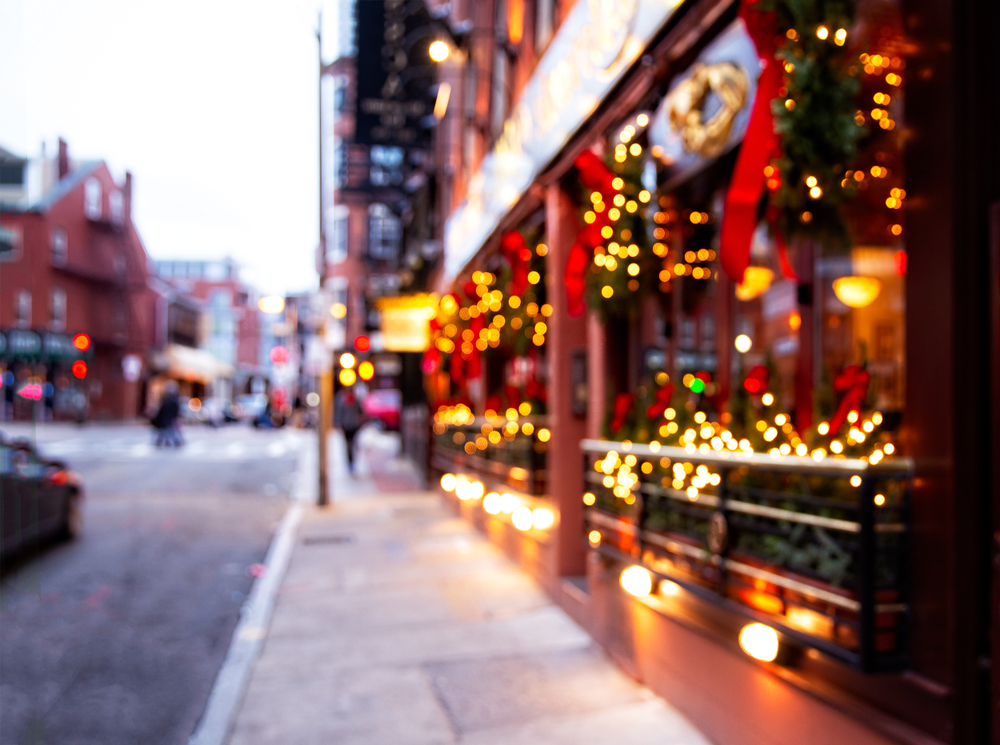 The end of the year is both a busy and joyful time of the year. And, as you prepare for your 2019 tax filing with your local Cedar City accountant, be sure to take some breaks to enjoy what the holiday season has to offer here in our beautiful part of Utah.
Enjoy The Seasonal Holiday Markets
If you have been putting off your holiday shopping or you are just looking for the perfect stocking stuffers, then you are in luck. There are a number of seasonally-themed holiday markets for you to enjoy the unique and artisanal goods available.
Christmas Bazaar (Dec. 5) – Come by the Paiute Indian Tribe Gym from 2 pm – 7 pm for a special holiday market featuring local craftsmen and food vendors.
Holiday Market (Dec. 6-7) – For an admission price of $1 per person, you can come by the Frontier Homestead State Park Museum for a bustling holiday market. On Friday, this event will run from 11 am – 8 pm, and on Saturday it will go from 9 am to 3 pm.
Christmas at the Homestead (Dec. 1-6) – A Christmas staple in Cedar City is the Christmas at the Homestead event at the Frontier Homestead State Park. With an affordable admission of $2 per person or $5 per family, come immerse yourself in the festive spirit where you can enjoy crafts, have the kids meet Santa, listen to Christmas music, and more.
Christmas on the Farm (Dec. 7, 9, 14, 16) – Blend activities with some Christmas shopping when you go to Christmas on the Farm. From caroling hayrides to crafts and stories with Santa, there is plenty to do when you are done with the Farm Store. This event requires tickets, and costs $5 per person, though children under 1-year-old are free. Times vary depending on what day you want to go, so be sure to check the time as you go to buy your tickets from Nature Hills Farm.
Santa at the Farmers Market (Dec. 14) – At the year-round downtown farmers market, the whole family is welcome to browse, shop, as well as meet Santa and take photos with him. There will be plenty of craft vendors and food vendors, so drop by between 11 am – 1 pm to enjoy the fun.
Revel In Christmas Performances
If you are looking for music, plays, and other performances to help you get into the holiday spirit, then Cedar City is the place to be. The month of December is packed with performances you can enjoy!
TubaChristmas (Dec. 7) – If you ever wanted to belt out your favorite Christmas carols with tuba players, then don't miss TubaChristmas, held outside the Old Rock Church. This event is free and will be from 1 pm to 2 pm.
Handel's Messiah (Dec. 8) – Come to the 79th Ceder City performance of Handel's Messiah, performed by the Orchestra of Southern Utah & Chorale. This night of glorious music will be held at the Heritage Center Theater and is free of admission, though you will need to pick up a ticket from the box office.
Moscow Ballet: Great Russian Nutcracker (Dec. 10) – At the Heritage Center Theater, catch the one-night performance of Moscow Ballet's Great Russian Nutcracker at 7:30 pm. Become immersed in music and magic as this classic Christmas tale is performed. Tickets are $30 for adults and $15 for students, with no children under 6 years old allowed.
White Christmas the Musical (Dec. 12-14) – Put on by Iron Stage Theatrical, come enjoy White Christmas the Musical at the Cedar High School Auditorium. With a performance at 2 pm then one at 7 pm, the whole family can enjoy this performance. Ticket prices are $5 for children and $10 for adults with a $35 family pass available.
In Jubilo Christmas Concert (Dec. 12) – Free of admission, this concert will be held at the Heritage Center Theater at 7 pm.
Master Signers Christmas Concert (Dec. 15) – Free of admission, this concert will be held at the Heritage Center Theater at 7 pm.
Red Rock Singers Christmas Concert (Dec. 18) – Free of admission, this concert will be held at the Thorley Recital Hall at 7:30 pm.
A Christmas Carol on the Air (Dec. 19-20) – Done in the style of an old-fashioned radio show, A Christmas Carol on the Air, tells the classic Christmas Story by Charles Dickens. Starting at 7 pm at the Heritage Center Theater, tickets for children, veterans, and students are $10, and adults are $15.
If you have any tax or accounting needs you would like to get in order before the end of the year, you can always work with our accountant. Be sure to contact us to set up an appointment to ensure that you go into the new year with your finances on track.