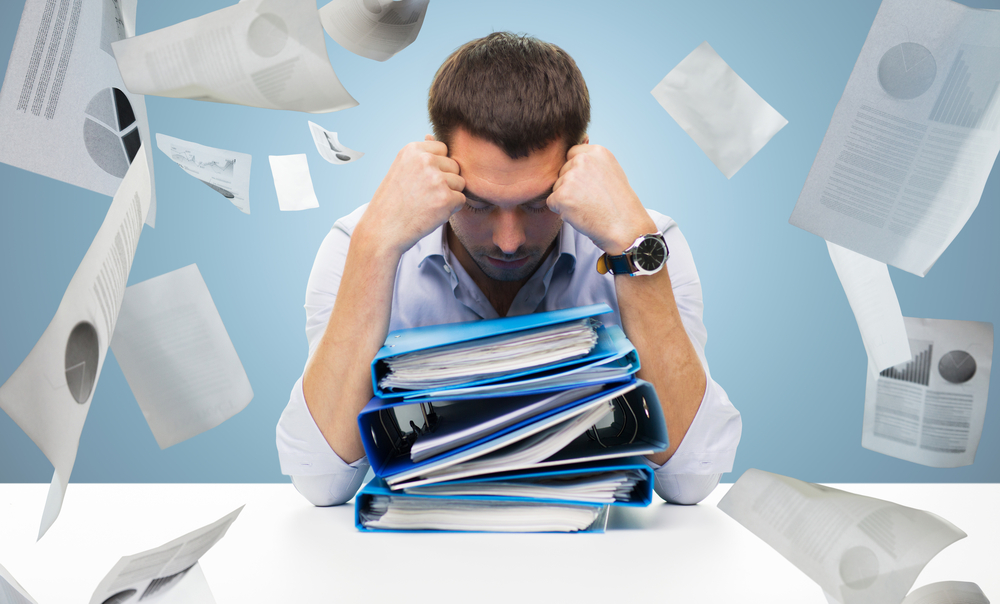 If you have been weighing the pros and cons of using a bookkeeping service, you may have some misinformation regarding what outsourcing your bookkeeping means.
To help clear things up, our accountant at AA Tax & Accounting Services wanted to address the five most common myths around outsourced bookkeeping services and show you how your business can really benefit from utilizing this service.
1. Myth: Outsourced Bookkeeping Goes Overseas
One of the common beliefs is that if a service is outsourced from a company, that work goes overseas. While that may make sense for things like manufacturing work, it does not when it comes to bookkeeping work for American businesses. And while you likely could find a firm or freelance bookkeeper overseas to send your bookkeeping, it wouldn't make much sense.
Reality: You can easily outsource your bookkeeping to an accounting firm in your local region.
That's right, the reality of the matter is that you can outsource your company's bookkeeping needs to an accountant who works within your same region, potentially within the same city you are located, depending on your area.
Our accountant works with a variety of clients ranging from local to national businesses, so you can easily opt to work with him or another American accountant who understands the appropriate tax laws and financials.
2. Myth: Sending Bookkeeping Out-of-House Is Expensive
Many entrepreneurs are wary of taking on too many financial burdens, especially if their business is relatively young or goes through regular highs and lows. So, many of them attempt to take care of their own bookkeeping for far longer than they should.
Problem is, bookkeeping for a business can take up a good deal of time, and it also requires a good deal of attention. In the long run, mistakes made while attempting to handle your bookkeeping and other business matters can be far more expensive than simply outsourcing bookkeeping to the professionals.
Reality: You can tailor your bookkeeping service to fit both your needs and budget.
When you work with our accountant, you can structure our bookkeeping service to fit both your needs and budget. Since businesses all have different bookkeeping needs depending on the company niche, size of the business, etc., it is not uncommon for owners to set up customized bookkeeping services with our accountant.
3. Myth: You Have No Control Over Outsourced Bookkeeping
Sending bookkeeping out-of-house may make some business owners feel like they don't have enough control of the situation. But, business owners who try to extend themselves too far and try to take care of all the aspects of how their companies run often become burned out.
Even with bringing a bookkeeper in-house, business owners have to give up a certain amount of control, as they have to trust the in-house bookkeeper. These individuals may require training and may have fudged their credentials, making them a far less reliable option.
Reality: Business owners have just as much (or more) control over out-of-house bookkeeping as in-house work.
By opting to send your bookkeeping out-of-house, you can set the terms for what you need to be done as well as dictating the schedule. When you work with a professional like our accountant, you can depend on him to deliver the results you are looking for and a high amount of reliability.
4. Myth: Your Bookkeeping Is More Vulnerable Out-of-House
Another common myth about outsourced bookkeeping is that your business' financial information is more vulnerable when you send it out-of-house. As the news is constantly reporting on hackers invading supposedly secure businesses, it can feel nerve-wracking to think about sending your bookkeeping to an accountant.
Reality: Accounting firms often have the highest levels of information security.
As accounting firms like ours deal with many people's sensitive financial information, we make it a special point to invest in the best security possible. Both our physical records are protected as well as any digital information, so you can feel secure as you send your bookkeeping to our accountant.
5. Myth: It's Easier To Do Your Own Bookkeeping
For those beginning their self-employment journey, it may make sense to do your own bookkeeping, as it is usually fairly simple. However, as you start to add inventory, staff, vendors, and more to your business, the ease of taking care of your own bookkeeping goes away.
Reality: Bookkeeping can eat up tons of time for non-professionals.
Instead of trying to juggle the various aspects of bookkeeping on top of your own business concerns, you can unload the work to our accountant. By choosing to have your bookkeeping go out-of-house, you can free up far more of your time to do things that you both enjoy and will help you grow your business.
Have AA Tax & Accounting Services Take Care Of Your Bookkeeping
Here at AA Tax & Accounting Services, we work with a range of business for their accounting needs, from the self-employed with no staff to thriving businesses with multiple locations. If you are ready to take the burden of your bookkeeping off your shoulders, our accountant is here and ready to help.
To create a custom bookkeeping service for your company needs, contact us to meet with our accountant today.